Decrease the Time and Resources Spent On Verifying Candidates
Roadmap to an Improved Verification Process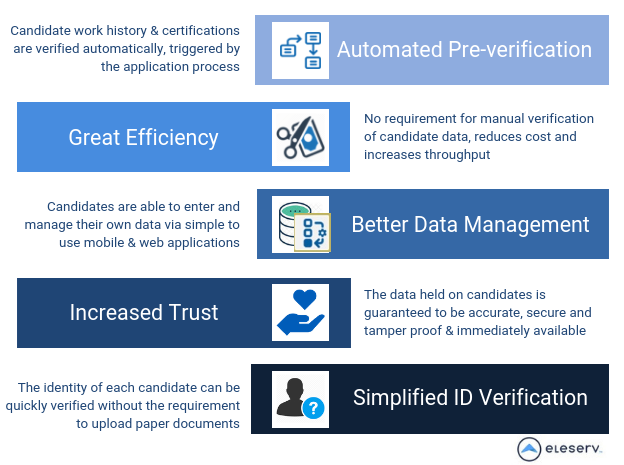 Ready to Learn More? Check out this quick video.
Medical and insurance hiring professionals consistently find that the verification of certifications adds a significant delay to the hiring process.
Employers are unable to vet candidates and verify certifications in a timely manner, leaving companies to spend months rather than days trying to fill a position.
eleserv offers a solution that can reduce the time and costs involved in verifying a candidate's certifications, education and prior work history.
With the eleserv solution, organizations can:
Save time and money verifying certifications and education
Simplify the certification process through the immediate filtering of candidates
Allow employers to receive verified references immediately upon authorization by the candidate
Improve the quality of reference checks with simple access to a greater number of verification authorities
Contact us to learn more about how our new solution can accelerate your verification process.
Contact Us Today!
[contact-form-7 id="24″ title="Contact form"]